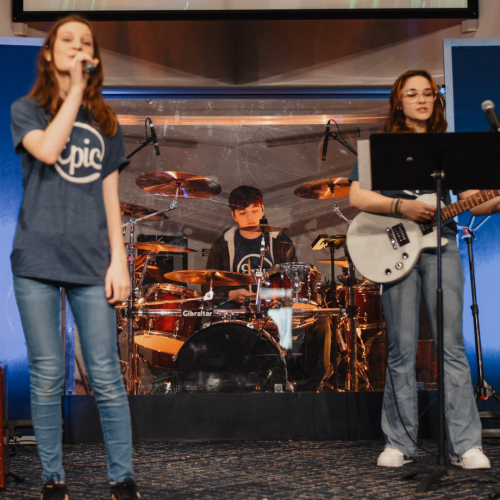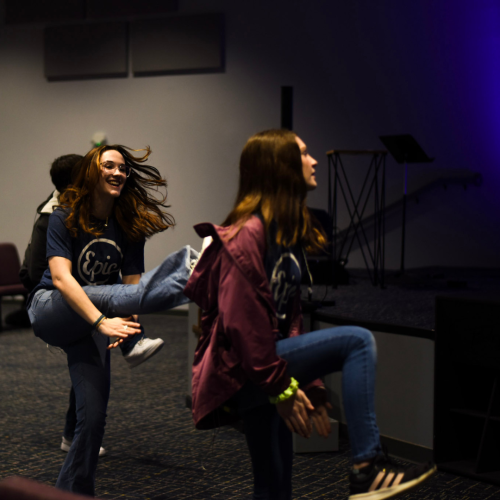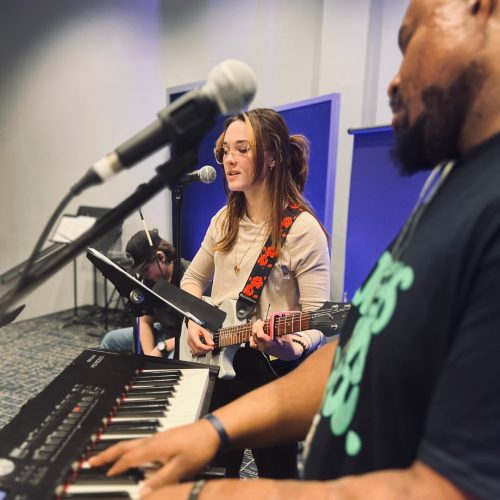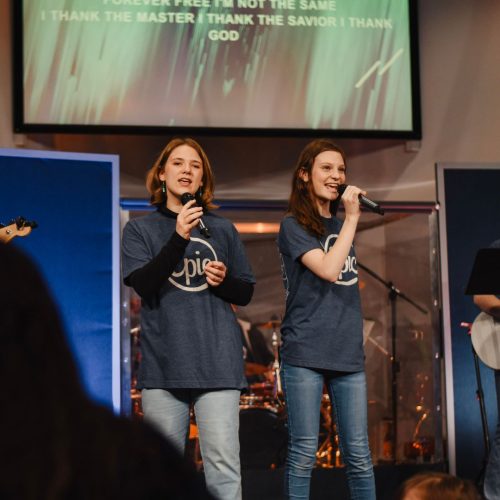 Epic is …
Good Stuff for Students.
Why:
Epic exists to help people become whole through Jesus.
Who:
Epic is for students 6th-12th grade.
What:
We help students become whole through Jesus through:
Authentic Relationships
Wholehearted Worship
Transformative Discipleship
When:
Wednesdays from 6:00-7:45p and Sundays from 4:00-6:00p.
Epic Wednesday Bible Study for students 7th-12th grade.  
Students meet to study the Bible together using their Read-Reflect-Refocus discipleship guide. They study and grow together as they move through different books of the Bible. Through Epic Bible study, students build authentic relationships, participate in wholehearted worship, and experience transformative discipleship. Here is our upcoming reading plan for the Fall and Spring semesters:
August 16-September 27 | 1 and 2 Peter
October 11-December 6 | 1, 2, 3 John
January 10-May 15 | Isaiah
Club 56 for students 5th-6th grade.
During Club 56, students will explore the foundations of faith this year through "Roots"an interactive experience where students will explore who God is, who they are, and how they can live it all out in their lives. 56'ers will build authentic relationships, engage in wholehearted worship, and experience transformative discipleship.
Epic Sundays: 4:00-6:00p
Epic Sundays take discipleship one step further. Students spend time together around shorter series, discussing and studying focused topics. Sundays are for students who want to go deeper in their walk with God.
August 13-October 1 | The Chosen Season 1
Epic Students will watch through season 1 of The Chosen and go through
an interactive study together. We will get to experience the life of Jesus
and his disciples in a new and unique way through this amazing series,
and engage with the Question, "What does it mean to be Chosen?"
October 29-December 10 | How to Hear God
Students will work through Pete Greig's, How to Hear God. As we study,
read, discuss, we'll wrestle with our relationships with talking and hearing
from God. Pete says "You were created to enjoy a real, conversational
relationship with God. The Bible says that hearing the voice of our Creator
is both central and natural to our existence as humans."
Upcoming Events:
The theme for our Fall Retreat is "Chosen"– Chosen by, Chosen because, Chosen despite, and Chosen for. We will wrestle with the question of "What does it mean to be Chosen?" as we read through 1 and 2 Peter. We hope you'll join us! Registration Opens August 1 and the cost is $150 per person.
For more information on Epic Ministries contact:
Taylor Williams
Student Pastor
404-277-7620
Are you ready to step into service or leadership? Click here to find out more.